MobileNotes allows you to sync important reference materials from your business to any iOS device. To set up MobileNotes, you need to go to the iOS Settings app and select your home server, provided to you by your administrator.
As an example below, the administrator provided us the site:
   www.map-pin.com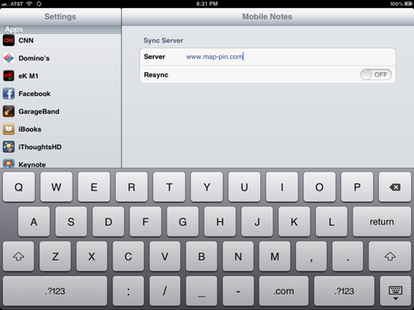 Once this has been entered, and you are connected to the network, you can launch MobileNotes and it will sync all the data with the server.
Fore more support email your site administrator, or support@map-pin.com